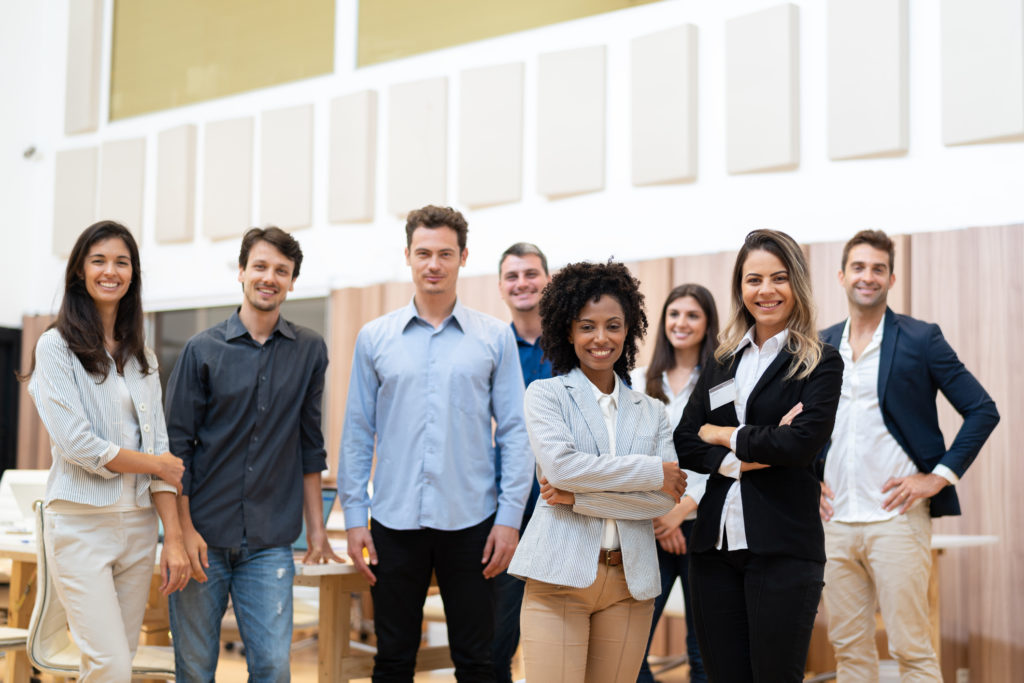 An employer association offers high-quality 401(k) benefits at cost
Good employees deserve great benefits—especially in today's unsettled environment. And offering a rich employee benefits package is one of the best ways to attract and retain quality employees.
But for small and medium-sized companies, finding high-quality, affordable benefits can be difficult. It seems like the best benefits are reserved for big businesses with deep pockets. After all, large company benefits can come with a hefty price tag.
The trouble with group annuity plans
When it comes to retirement plans, smaller businesses often select a group annuity 401(k) plan through an insurance company without fully understanding the product and its drawbacks. The problem? Insurance group annuities come with high administrative fees compared with traditional 401(k) plans.
And, what many employers don't realize when they choose a group annuity plan, the insurance company owns the mutual fund shares and keeps up to 5% or more of returns––returns that should be in the participants' accounts. This can cost you and your employees valuable retirement earnings and end up taking you far longer to build your retirement nest egg.
Value Point Associates offers a better alternative for smaller companies
As a national Employer Member association, Value Point Associates (VPA) can save you money and minimize your administrative responsibility and fiduciary risk. VPA sponsors a closed Multiple Employer Plan (MEP) that gives you access to a 401(k) that is one of the lowest-cost, high-quality plans available in the market today. By leveraging the size of its membership, VPA is able to negotiate large-employer benefits and provide them to members AT COST—there are no markups, no high fees and no hidden costs.
What does that mean for you?
The infographics below show just how much employees and employers can benefit from an MEP plan such as Value Point's.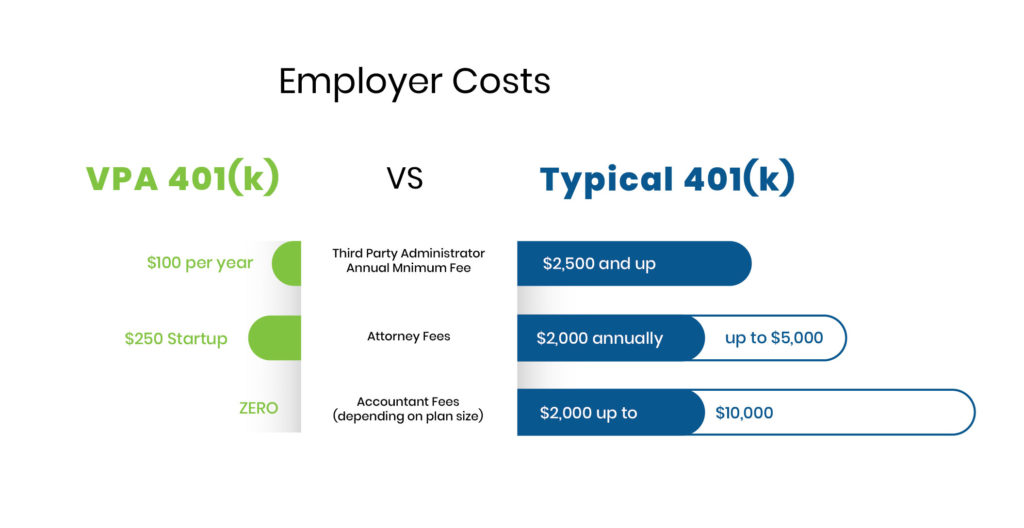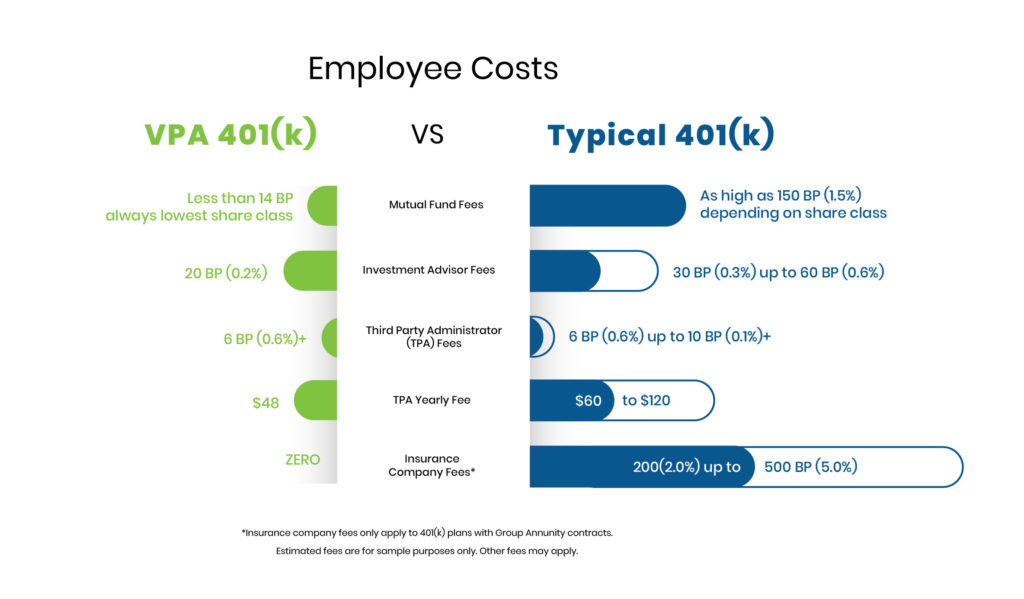 Mutual Fund Fees, Investment Advisor Fees, and Insurance Company Fees* are charged directly to the participants' accounts and are deducted as a percentage of your employees' plan balance.
Reduce risk
When an employer offers a 401(k) plan, the employer is the plan sponsor, assuming fiduciary responsibility, plan administration, audits, and filing of the 5500 form. Plan sponsorship opens business owners up to personal ERISA fiduciary liability, which can actually put your business and personal finances at risk. As the MEP sponsor, Value Point Associates assumes most of the risk and administrative responsibility for the 401(k) plan, leaving you to run your business.
What can you do now?
Take advantage of VPA's free 401(k) plan analysis and see how you can reduce costs, save time and reduce risk, all while offering your employees better benefits. There's no obligation—all you'll see is the savings.