WHY EMPLOYERS PARTNER WITH VPA
LARGE-COMPANY BENEFITS AT COST FOR SMALL TO MEDIUM SIZE BUSINESSES
In today's competitive world, it's challenging for small to medium size employers to attract and retain top quality employees. Joining Value Point Associates (VPA) enables you to offer high quality benefits that are typically only offered by larger corporations at a similar cost structure to those larger companies.
Value Point Associates is a national Employer Member Association that provides you with access to "large company" employee benefits at cost, including:
• 401(k) Plans
• Group Life Insurance
• Health Insurance
• Dental Coverage
• Vision Coverage
• Disability Insurance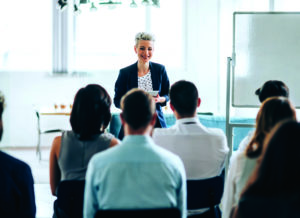 These are benefits that most job seekers believe can only be found in a large corporate environment. VPA membership helps you attract and retain the best and brightest employees in today's competitive job market.
GROUP AND INDIVIDUAL HEALTH INSURANCE COVERAGE
In today's environment, offering affordable health insurance benefits that truly meet your needs and those of your employees can be difficult. The regulations, laws, and offerings make the choices complex and hard to understand. You want to offer the best possible plan for your employees, yet it must also be cost-effective for your business.
VPA gives you options, depending on your budget and anticipated participants, including:
• Traditional group health insurance plans
• The latest options through individual insurance marketplaces
• Individual Coverage Health Reimbursement Arrangement (ICHRA) plans that enable employers to reimburse employees tax-free for individual health insurance
• Flexible Spending Accounts (FSA) that allow employees to use pre-tax money for insurance premiums and IRS approved health-related expenses.
Visit our Member Benefits page to learn more about these affordable benefit options.